I love gifting. I love getting gifts, and I love giving them. Most of the time. There are a few people who are absurdly hard to shop for (like my husband — though I am comforted in the fact that he finds me even harder to shop for), but for the most part I really enjoy the process of learning about people through their blogs and finding a gift that will be both useful and lovely in their lives. Or maybe just one or the other, if that's what they would prefer.
Basically, I like to give joy.
So obviously, I love the blogger gift exchange.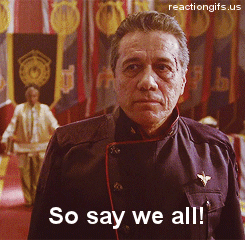 But I'll absolutely admit that I'm awful to shop for in general. I often can't think of anything I want that's any kind of reasonable gift, and correspondingly, I don't really have any small trinket-y type things that I lust after (I don't even remember what I put down as "hints" this year). I'm probably really repressed.
And this year, to top it all off, I don't even have a fracking horse.
Oh, to really top it all off, I have a stupid PO box that I have to remember to go and check so I couldn't even get my gift on the day it actually arrived.
Fortunately, there are people in this world who know what it's like to be temporarily horseless, and have a pretty good idea of what one wants in that situation: booze accessories.
Britt cleverly got me a unicorn wine stopper, a pair of fuzzy socks, and a lovely print of a chimp! Fuzzy socks not pictured because I already wore them and now they're in the wash. This fabulous gift has already gotten some mileage, because NYE and Friendsgiving meant that wine was in ample supply at my house (which actually, it always is).
To top it all off, Britt checked in to make sure my gift hadn't been lost in the mail, and commiserated with me about retiring ponies and horse shopping. This part is actually the first best thing about blogging: making new friends.
The chimp print will be framed and hung in the office after I have repainted, and the socks will obviously enter regular winter rotation.
Thanks a thousand times to Tracy, for hosting!