One of the reasons I pushed things along this fall when we were diagnosing Murray was my impending vacation. I spent three weeks in Australia in November/December. Once it became clear to me that there was something more serious going on with the horse, I knew I wanted it sorted before I left. I did not need to spend my vacation trying to negotiate appointments and diagnostics with vets, or making big decisions about the future. I wanted things done and dusted — as much as possible — before I left.
For better or worse, that turned out to be a pretty simple request.
As of right now Murray is safely ensconced in his new pasture, making friends with all the geldings around him. He's definitely gotten the memo that he's retired, and has tested us several times with his semi-feral antics. Fortunately, my MIL is no fool. She knows the value of a good mannering halter and a carroty bribe.
So. What comes next?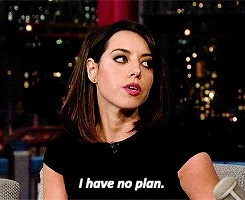 I can't deny that retiring Murray has made my life simpler financially. Moving took a bigger hit on my finances than I expected, especially with the added expense of vet bills and hauling to get Murray to and fro. From that perspective, I'm very okay with hitting pause on horse ownership for a minute.
I'm not interested in hitting pause forever (I guess that's called "stop"), or indefinitely. My ideal situation would be a six-ish month break — long enough to allow me to recoup my finances, ride a bunch of different horses, unlearn some bad habits, and think deeply about what I want in a pony partner. Then I'd start shopping in early summer (lesbehonest — I'll be window shopping the whole time), but without a firm timeline so I could really wait until the right horse comes along. (My budget isn't going to be huge even if I do manage to save save save for the first half of the year).
But real life rarely fits into our plans, so I'm going to go look at a horse today.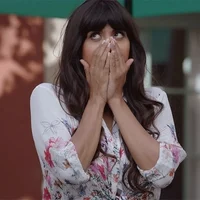 I KNOW, I know. That isn't the plan at all, Nicole! But I got a hot tip from someone I really trust that this guy is pretty cool and needs a home like yesterday, which his price reflects. I talked to the trainer and didn't get any red flags. He's close. His history is pretty good. TrJ knows the trainer who is selling him, and she thinks he's promising.
If he's perfect and he vets, I'll think about making an offer. (Quite legitimately not sure I'm ready to pony up for all the accessories that a new horse needs RIGHT AWAY — two blankets, saddle fitting, potential new saddle, shoes, chiro, supplements, massage, etc. etc. so and and so forth in perpetuity.)
So we only move forward there if he's PERFECT.
Otherwise, I told TrJ that I'd like to get into lessons and possibly lease, if she has someone available. She hemmed a bit on that, since all of her horses are leased out. She mentioned that I might do alright with one of her lesson ponies, and when I was like "I love ponies" she said, "Well, he's actually a very cool pony."

cutest little mofo around
For the forseeable future, there will be pony rides. And I am SO excited.