I spend a fair amount of time on Etsy around the holidays, mostly window shopping.  I don't do a ton of Christmas-gift exchange with my friends (we all know how poor we are), and my family doesn't mind that the gift giving goes in mostly one direction.  But I do find a lot of neat things on the Etsy (because it is a veritable font of neat things), and this year a whole pile of custom leatherwork has caught my eye.
First up: this magnificent, chevron monogrammed belt.  I would adopt this into my show outfit in approximately one second.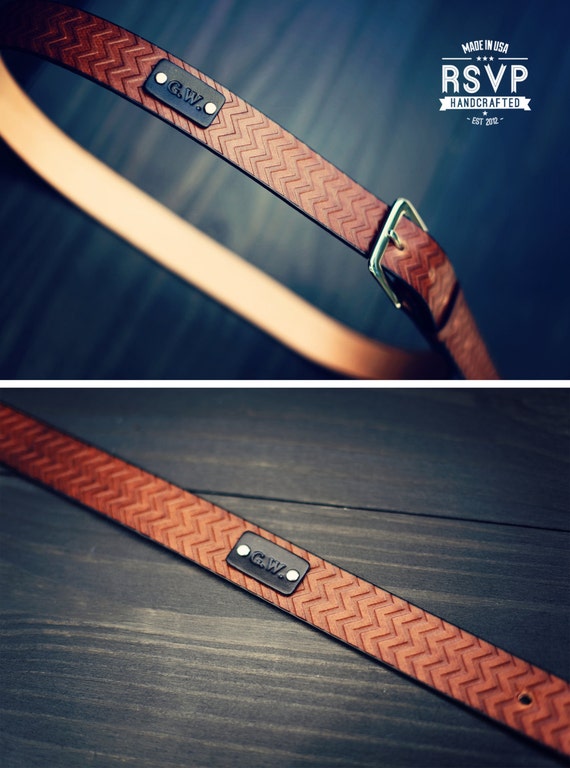 I mean yes, yes please. PLEASE.
From the same craftsman, look at these incredibly apropos coasters.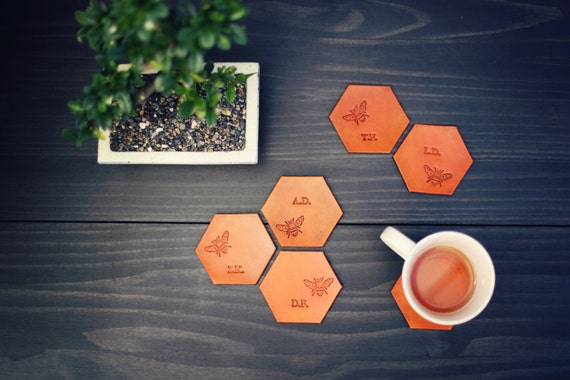 Sometimes beautiful things motivate me to get things done.  Like this sweet leather journal from Brika.  If this were daily-planner style, I would buy it in one second, but since it's just journal style I'm still on the fence.
I have made my own tote bag with pleather accents before, but it was a lot of work and definitely more than $38 in time.  And I'm into leather totes, but I can in no universe justify buying a Tucker Tweed.  But a leather tote with a subtle monogram that's just the right size for putting a planner, wallet, and notebook in? Yes please!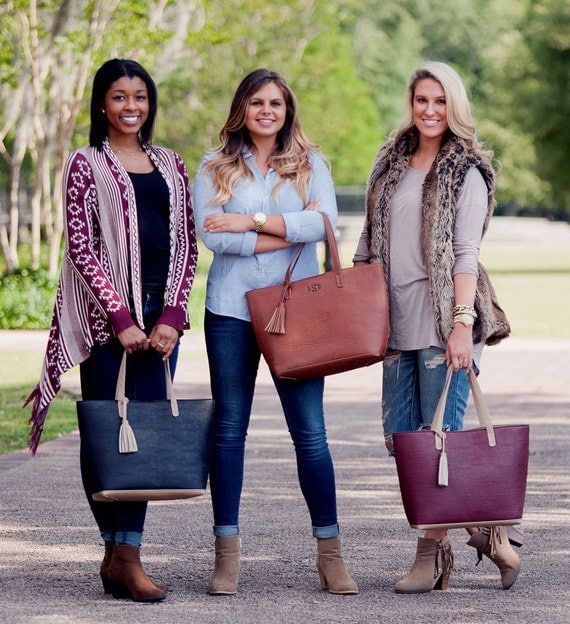 And finally the one company I am for sure ordering from this year, Bija Collars!  It's not secret that I'm completely obsessed with Ellie, and one of the first things I got her was this amazing leather collar from Apryl at Bija Collars.  She does custom work to match color, width, and length of collar to your pup.  The leather has held up through Ellie's disgusting, hippo ways, many baths, and just a couple of cleanings when I do my saddles.  10/10 will buy again.

Ellie is a bad collar model. Really, it's an amazing collar and gets a billion compliments.